Big Storage Units in Hot Springs, AR
If you're looking for a safe, secure and convenient way to store your boat, RV or other vehicle, A-1 Boat & Mini Storage, Inc. is here to give you peace of mind. With 400 big storage units available over four lots and multiple boat storage spots, our RV and boat storage facility is happy to accommodate you! We also offer mini storage options.
Boat & RV Storage Facility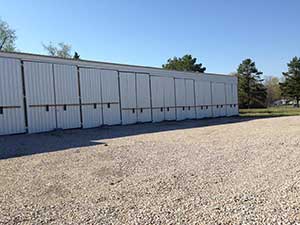 Your boat is a huge investment—are you protecting that investment in the safest and best way possible? At A-1 Boat & Mini Storage, Inc., we're here to take any uncertainties you may have about storage in Hot Springs, AR out of the equation and aim to deliver a storage solution that meets and exceeds your every need. With 24-hour, seven-day-a-week access and the area you need to easily maneuver your boat in and out of your space, we've set ourselves apart from any other boat and RV storage facility for the last 30 years. With four lots and over 400 accommodating large storage units available, you'll have no trouble finding the right storage solution at our facilities!
We're also happy to go above and beyond—we also welcome vehicle storage in Hot Springs, AR. Whether it's an RV that you're looking to keep safe during the off-season or you're seeking space to house a classic car that's become too invasive for your garage, we've got the room you need. Because we specialize in large storage units in Hot Springs, AR, we're proud to be readily equipped to fit your needs, unlike any other RV and boat storage facility that may not have units accessible enough for storage. Take a look at just a few more of the reasons why you should contact us:
We've been in the business for three decades and understand our customers' needs and wants.
Our units are affordably priced for your convenience.
We focus on providing unparalleled customer service.
Our scope of accommodations includes drive-through units.
Our facilities allow for 24/7, secure access.
Service Areas
A-1 Boat & Mini Storage, Inc. proudly provides all your boat and RV storage needs in:
Hot Springs, AR
Arkadelphia, AR
Bismarck, AR
Royal, AR